We are a French manufacturer specialized in technical and elastic textiles. Located in Saint-Chamond (Loire), Berthéas gradually moved from medical/orthopaedics market pure player to sport, protection and military components based on a constant innovation state of mind.
A highly qualified team (R&D, production, sales…) of more than 60 people is focused to deliver the best products to our clients maximizing quality, efficiency and design.
Industrial manufacturer of elastic fabrics
Since the creation of the company in 1929 by Antoine Berthéas, we have been specialized in manufacturing technical and elastic fabrics for the medical and othopaedics market. From 1990, we expanded our range of products leveraging our Jacquard equipments and skills. We also built and moved in a brand new factory in the early 2000s.
Main European weavers
From our early days till now, our teams have been focused on improving our products, tools and processes based on a strong R&D and innovation spirit. As a result, leveraging distinctive patents, we are one of the European leader in the elastic textile field.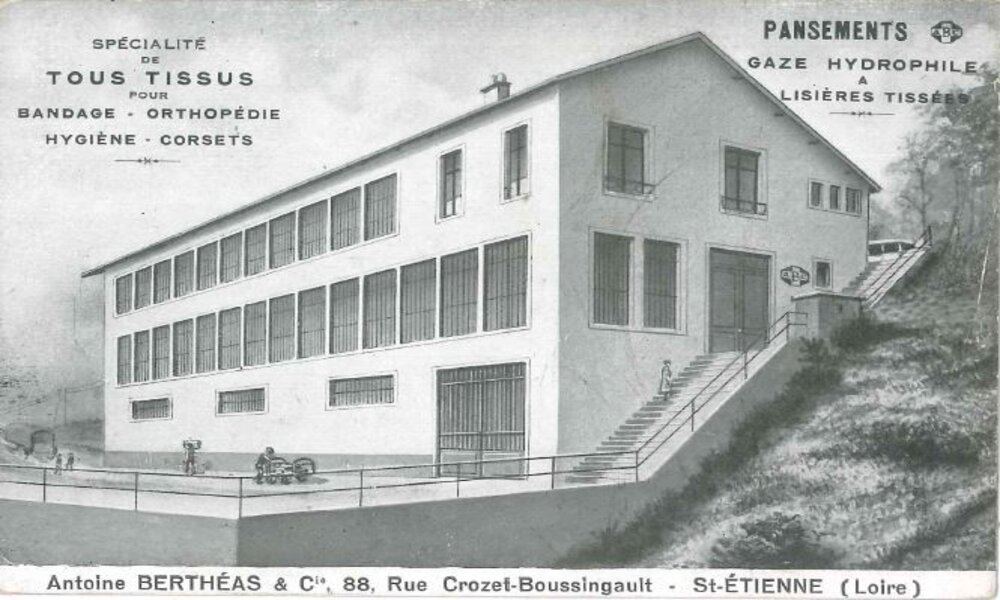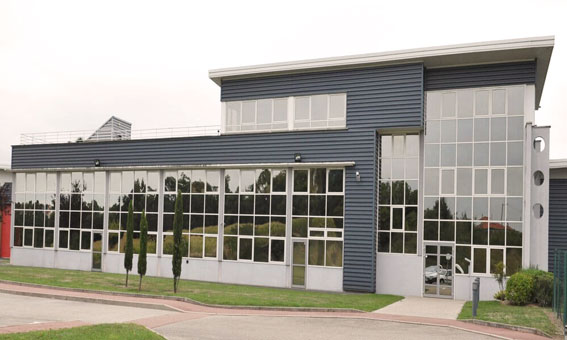 Warping
Integrated preparation of materials
Over the course of technological innovations and trends, traditional cotton or natural rubber fibres have given way to polyamide, microfiber polyamide, airtex microfiber polyamide, polyester, microfiber polypropylene and elasthanne.
Some atypical components (carbon wire, conductor wire or non fire wire) can be implemented to complete the range in the context of specific use.
We study all feasibility and adapt our materials according to the technical requirements of your products.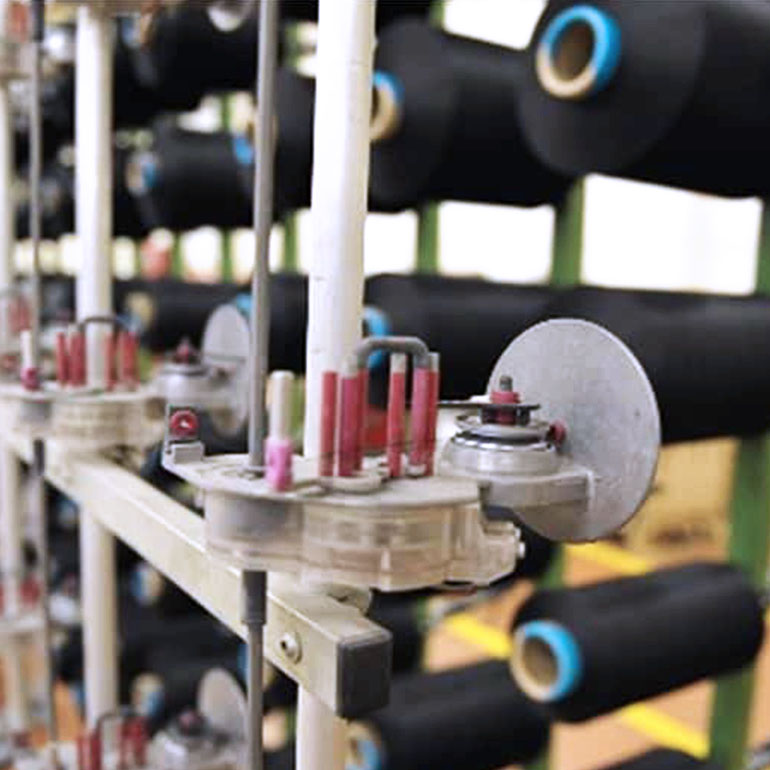 Weaving
Warp and weft
With 90 years of experience and a fleet of more than 100 trades, Berthéas offers a flexible and complete industrial capacity to produce many types of fabrics and elastic ribbons.
Depending on the function of the requested items, we can deliver products widths ranging from 15 to 320 mm.
Feel free to contact us to discover our full ranges in particular through our 3d article structures, hook-and-loop, pocket openwork or bi-elastic.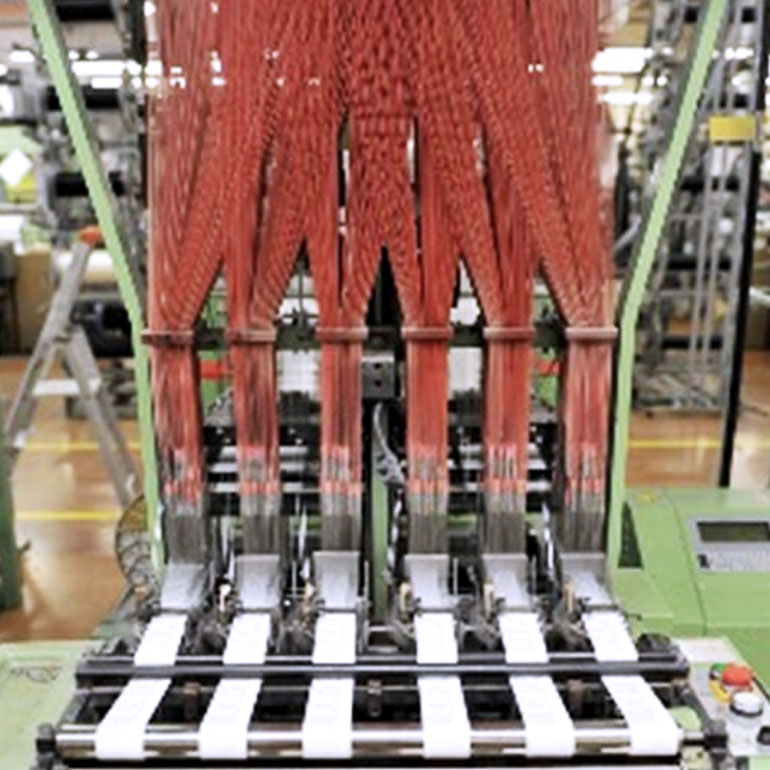 Finishing
Primers, dyes and special finishing
We have a full set of equipments and tools dedicated to finishing operations that allows us to dye, prime and fix our ribbons downstream of weaving.
For all unbleached woven ribbons, many dyeing modes are possible depending on price constraints and the desired colors and shades.
High customization is possible till the end of the process by embossing of custom pattern or by laser engraving.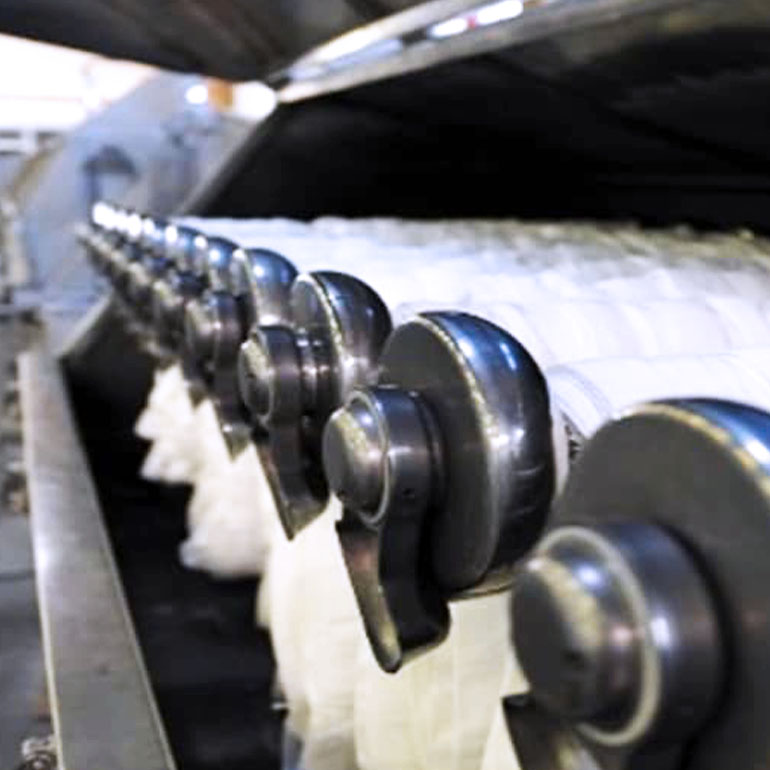 Berthéas currently allocates more than 4% of its turnover in R & D, which allows us to maintain a very high level of creativity and innovation for our clients:


Sport, Garment
& Technical Applications

Oeko Tex® certifications
We guarantee the highest level of textile confidence through the selection of our materials, our suppliers and the production processes of our elastic fabrics. Our certifications OEKO-TEX CQ511/1 – Product Class 1 and CQ511/5 – Recycled Materials prove it.
Compliance with the human ecology requirements of standard 100 by OEKO-TEX® Appendix 4, product class 1 for baby articles.
Nous sommes engagés dans le process de certification Oeko Tex STEP depuis fin 2022.
The certified items meet the requirements of REACH Annex XVII, the US requirement for total lead in children's items, and the Chinese standard GB 18401:2010.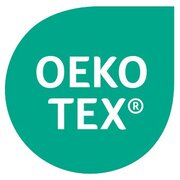 France Terre Textile label
We have received the France Terre Textile label since we are established and employ all our employees in France and because we meet the high level of requirements of this charter: having an industrial tool and demonstrating a real textile know-how ; working in synergy with the players in the sector and favouring local subcontracting; ensuring traceability and transparency throughout our production chain; developing a quality of service.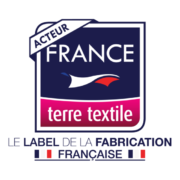 Our code of ethics
Discover our code of ethics!