Sport, garment & technical applications
We partner with our clients to shape any new project, we are eager to leverage our knowhow and assets to meet your specific needs. We combine technical and design skills to deliver the best products.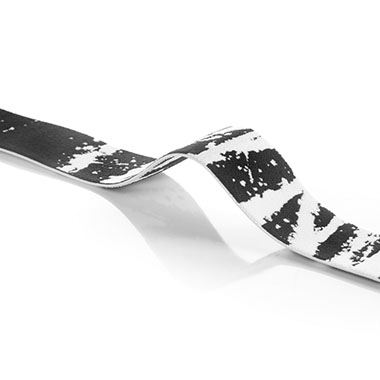 Jacquard elastic band | Sport
By adjusting the patterns and the nerves, we extend our product range into the world of "headwear": sports headwear, ski glasses, headlamps…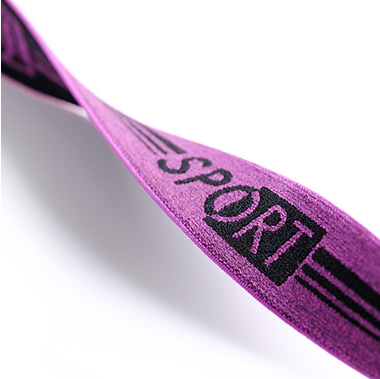 Jacquard elastic band | Sport
The essential accessory for sports belt or elastic sports bra: nervousness adapted to the effort for optimal comfort.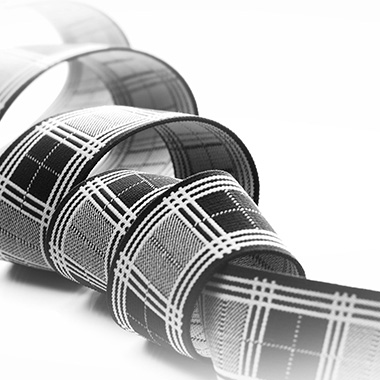 Jacquard elastic band | Clothes industry
To pull up trousers, full or partial waist of dress or leggings, our belts will make it possible to display your brand in a new fashionable way and to limit the number of sizes for all client types.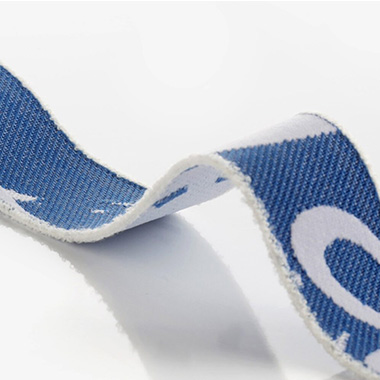 Jacquard elastic band | Clothes industry
A classic canvas look or "destroy" look, our accessories meet the growing requirements of comfort for denim, lounge and homewear.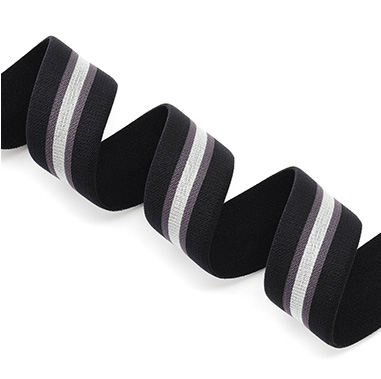 Striped elastic band | Clothes industry
Edge quote for fashion or technical gloves, sleeves borders, jackets … It will give your products the final touch.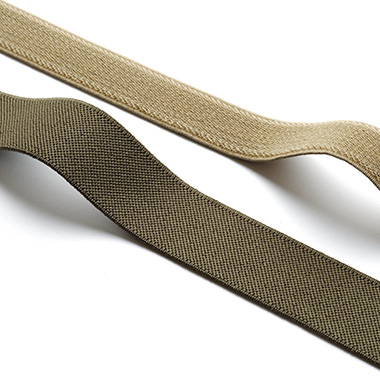 Elastic band | Clothes industry
For military or security markets: tapes treated and certified no infrared detection, gripping or classic, for shoulder straps or trouser belt, we can do it with any relevant colour.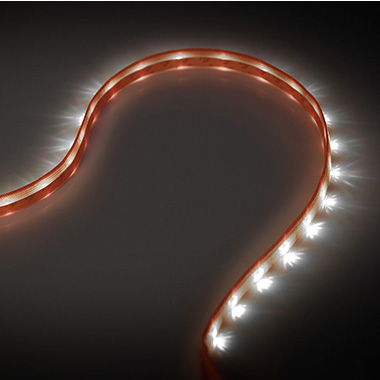 Elastic band | Technical
Low density tubular for insertion of suitable devices before garment making for high visibility or connected garments.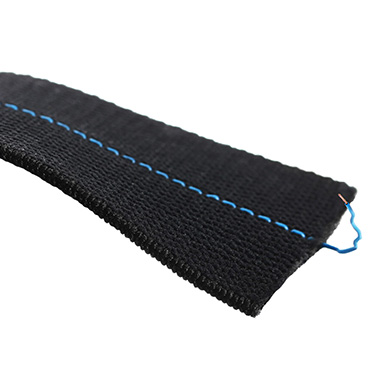 Elastic band | Technical
Woven with a conductive thread that keeps the elasticity of the ribbon without breaking.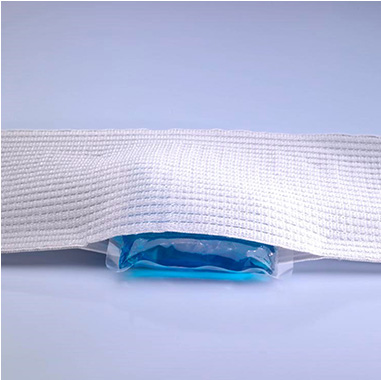 Elastic band | Technical
The pocket structures of our ribbons allow the insertion of non-textile components and/or can save manufacturing operations while delivering a high reliability.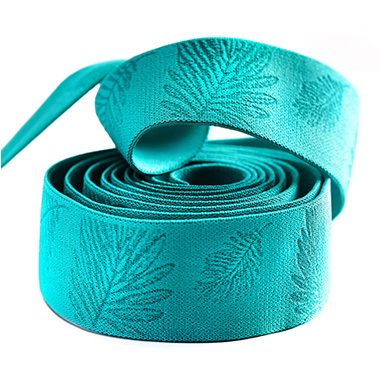 Elastic ribbon laser engraving | Technical
Laser engraving delivers magnificent results in tone on tone from a graphic perspective.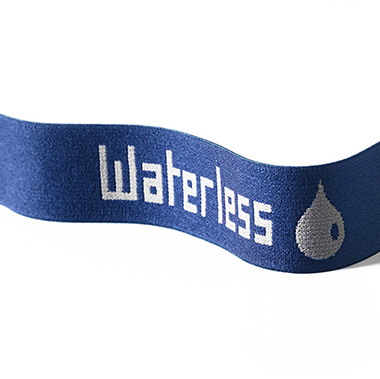 Elastic band | Dope dyed yarns
Our solid dyed yarns are eco-friendly owing to the manufacturing process, which makes it possible to deliver significant energy savings (water, electricity and transportation costs). Very thin, our mass-dyed yarns are also softer to the touch and also offer superior colour solidity compared to any other yarn-dyed polyamides.








A. Lafont
|
Armor Lux
|
Bonpoint
|
Butet Sellerie
|
BV Sport
|
Collégien
|
Compin
|
DWP
|
Francital
|
Furygan
|
Groupe Voltaire
|
Lagolight
|
Le Coq Sportif
|
Leo Minor
|
Marck & Balsan
|
Matisec
|
Merlet
|
Pierre Balmain
|
Paul Boyé
|
Raidlight
|
Renault
|
Repetto
|
Rostaing
|
Shark Helmets
|
Vilebrequin
|
Z Sport